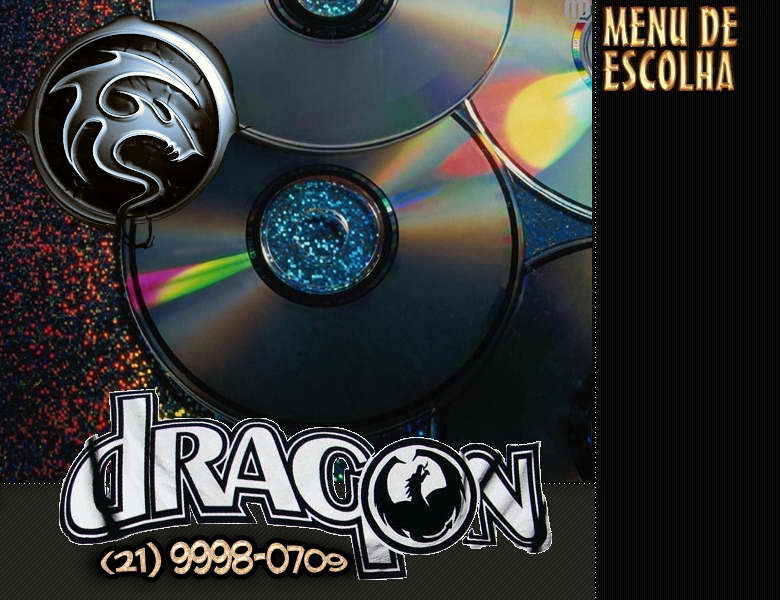 [ Informativos ]


SEDEX


Nossas Regras


Entre em Contato


Enviar Mail-1 Mail-2


Tabela de Preços


Cadastre-se


Faça o seu Pedido


Unlimited Downloads


Roteiro de Instalação


[ PÁGINA PRINCIPAL ]











Acesso fácil a ferramentas de disco rígido, utilidades para arquivos,
e muitas outras ferramentas e utilidades úteis para diagnosticar e
consertar computadores. Algumas ferramentas suportam o idioma
Português mas a grande maioria está em Inglês. Contém:

Windows Tools
File Compression
7-Zip 4.32
Win Ace 2.6
WinUHA 2.0
WinZip 10
WinRar 3.51
Explorers
Xplorer 0.4.0.101
2xExplorer vZ1
Hacking
FileMon 7.02
Magic Jellybean Keyfinder
MessenPass 1.04
Inb Spy4.03
Process Explorer 9.25
Regmon 7.02
Resource Hacker 3.4.0
Revelation
Visual VXDisasm 0.45e
ViewKey XP
ProduKev 1.0
MD5 Check Utility 2.20
Internet
Acrobat Reader
Flash FXP 3.2
PuTTY .57
Trillian 3.0
Multimedia
Win Amp5.04
Codec Pack - All in 1 6.0.2.9
VideoLAN VLC 0.8.4a
XP Benck 1.01
Light Saber Cursors
64K DirectX Video Demo
Norton Removers
Remove NAV 2000 Utility
Remove NAV 2001 Utility
Remove NAV 2002 Utility
Remove NAV 2003 Utility
Remove NAV 2004 Utility
Remove NAV 2005 Utility
Remove NAV 2006 Utility
Remove RNIS Utility 6.0.2.3
Remove RNIS Utility 6.0.4.0
Spyware Tools
Ad-Aware SE
SpyBot S&D 1.4
Hijack This 1.99.1
Itty Bitty Process Manager
SerWin v1.11
Start-Up Tool 1.2
Startup Control Panel 2.8
Startup List 2.0
FileMon 7.02
Inb Spy4.03
Process Explorer 9.25
Regmon 7.02
System Testing
CPU-Z 1.32
Unknown Devices 1.2
PCI Inspector 3.0
CPU ID MAX 2
MotherBoard Monitor 5.370
Cool Info FX 5.0
Restoration 2.5.14
USB Info 1.2.0.0
Video Card Stability Test
Editors
UltraEdit-32 11.00
UEStudio 05 5.00b
Tweaks
Microsoft PowerToys for XP
PowerToys for Windows 9x
TweakUI for XP
Tweak Scripts for XP
Add XP TweakUI Icon to the Control Panel
Increase Folder View Size Limit to 4000
Restore Missing Toolbars EXE or VBS
TweakUI Icon Fix - Repairs the View
Background Switcher PowerToy
Restore System Default Sounds
Windows UpTime
Disable the Windows Logo Keys
Enable CD AutoPlay for Pro
Disable Balloon Tips or Disable All
EXE Fix for Windows XP
System Restore Points
Remove Common Tasks from the Desktop
Boot Opens My Documents Folder
Restore AutoPlay Icon
Add Google as Primary Search
Add Outlook Express as Default Client
Restore IE Desktop Shortcut Icon Functions
"Send To" Desktop Fix
Enable/Disable Setting the Default Home Page
Add, Modify, Disable, Delete Context Menu's
Add Move To and Send To to the Right Click
Add Command Line to the Right Click
Disable Save Last State for the Registry
Run Command - Reinstalling Internet Explorer
Windows XP Startup - Boot Performance
KeepRas Connection (FUS) Exe or Reg
Remove Google Search History
Restore Fast User Switching
Uninstall TweakUI version 1.33
Recover and Restore Deleted Files
Clear Form Fields in AutoComplete
Set Auto Disconnect Back to Default
AutoRuns - All Programs Running Boot/Login
Disable the Indexing Service (cisvc.exe)
Add Switch User to the Start Button & RC
Add Copy To and Move To to the Right Click
Content Advisor On (Place in Startup Folder)
Regedit - Clear Last State (Save to Favorites)
Replace jdbgmgr.exe
Old Style Search Engine On or Off
Clear History of Typed URL's
Screen Saver Disable or Enable
Shutdown.js
Remove Past Items From Notification Area
Restore Admin Tools (.msc)
Restore CMD.Exe
Remove/Restrict About: Blank
Restore winhlp32.exe
Recovery Console Fix for XP SP1
Disable Messenger in Outlook Express
Send Mail with Web Page Title/URL Attached
Change Provided By or Whole Title Bar in IE
Disable the Desktop Cleanup Wizard
Home Page Lock for Internet Explorer
Show Deleted Files in Recycle Bin
Disable Low Disk Space Message
Error 1606 ... Access Network Location
Run Scheduled Tasks w/o Password (Home)
Set Menu Delay to 400 or 0
Reuse Same Window in Internet Explorer
Search is Missing from the Start Menu
Speed up Moving or Copying Zip Files
Hide All or Show All Desktop Icons
Enable or Disable Personalized Menus - Start
AVI Search Remove - Restore
Search Shows Yellow Triangle with !
Power Off or Reboot After Shutdown
Disable "Log on using dial-up connection"
Common Tasks View - Disable or Enable
Speedup Browsing (Explorer and IE)
Disable or Restore Picture and Fax Viewer
Increase Slide Show Timeout to 10 seconds
Disable or Enable CheckDisk Upon Boot
Change File Time Created/Modified/Accessed
Restore Disk Cleanup (cleanmgr)
Set Detail View for all Folders
Taskbar Grouping by # or Least or Most Used
Dial-up Modem or PPPoE is Unavailable
Set Default Web Browser in Windows
Easy Log Off, Shutdown and Restart
Expand ReadMe.Txt Zip Files w/o Opening
Disable or Enable AutoDial
Show Full URL Path for links in IE Status Bar
Logon Using a Dial-Up Connection Prompt
Windows Installer Fix
Disable Messenger Service (Pop-up Spam)
Disable Control/Alt/Delete
Decrease Size of Tasbar Buttons
Remove LogOff from Classic or New Menu
Add ControlUserPasswords2 To Control Panel
Restore Folder Views (BagMRU/Bags)
Disable CD AutoRun for Home or Pro
Set Numlock State On or Off at Startup
Show/List Administrator on the Welcome Screen
Fix the Ding.Wav File
Change Registered Owner and Organization
Remove IE and OE Branding
Restore OE to the E-mail List in Internet Options
Disable Media Player Update Message
Disable Media Players Play List
Link File Fix for Windows XP
IE AutoComplete Password Prompt
Remove/Disable CD Burning Capability
Disable Search Assistant
Add Recent Documents to the CM Advanced
Restore Thumbnails in AVI files
Search Opens When Double Clicking A Folder
Lock Refresh Rates under Win XP
Hide User or Add User on the Welcome Screen
Allow Limited Users Access to CD Burning
Clear Search History under Search
Disable Thumbnail Cache
Disable Internet Search for File Extensions
Remove the Entry for Openme.Exe
Restore CD/DVD Drives to Explorer
Clear/Clean out the Open With List
Uninstall Windows/Microsoft Messenger
Super Fast Switcher PowerToy (Winkey + Q)
AutoComplete Mode Enabled or Disabled
Reinstall Internet Explorer 6
Clear Recent File Lists
Add Defrag to the Context Menu (INF or VBS)
Create a System Restore Point as a Task
Remove Common Tasks from the Desktop
Content Advisor Off (Place in Startup Folder)
Regedit - Clear Last State
Disk Cleanup - Compress Old Files Freezes
Add Toolbar to Outlook Express (OETool)
Prevent My Documents and Recent Documents
Enable the Task Manager
Repair the History Folder (read before applying)
Hide or Show Inactive Icons - Notification Area
Save Settings on Exit
Increase Internet Explorer Downloads to 10
Reinstall Internet Explorer version 6.0.2600.0000
Restore the Run Command
Restore User Default Pictures
Remove "For Testing Purposes Only" - Desktop
Correct IE Window Placement (Reg or VBS)
Restore/Add Show Desktop to Quick Launch Bar
Separate Process for the Desktop and Explorer
Home Page Unlock for Internet Explorer
Replace/Repair the Recycle Bin
Restore Paint
Prevent Programs from Stealing Focus
Enable Show Status Bar
Page Cannot be Found and/or DNS/Server Error
Startup/Shutdown/Logon/Logoff Status Messages
Clear Recent Documents
WinFile.Exe
SendTo Any Folder and SendTo Clipboard
Enable or Disable Personalized Menus - Favorites
Network Places Missing from the Start Menu
MS Windows File Extension Identifier
Auto End Tasks and WaitToKillServiceTimeout
Uninstall NetMeeting
Disable WinKeys
Speedup Network Logon/Boot
Enable the Welcome Screen
Disable Pop-Up Error Messages Upon Boot
Verify or Change Program File Directory
Properties Missing From My Computer
Windows Installer Logging or Cleanup Utility
Restore Compressed Zipped Folders Association
Shortcut to Search
Check E-Mail from Anywhere
Hide Inactive Icons and More
Read Reg, VBS Edits w/o Opening (also File info)
Customize Folder Shell Extensions
Change Online Support Link under IE/Help
Remove Links folder from IE/Favorites
Enable Notepad Status Bar with Word Wrap
Change the Warning Message in Messenger
Add SpellChecker & Button to Internet Explorer
Change ScreenSaver Automatically in the Registry
Create Start Up List or Start Up Log
CD Imaging
EasyBoot v5
Ultra ISO 7
WinImage
Win ISO 5.3
Boot Disk Creators
MadBoot v 9.0
Bios Flash Disks
AMI
Flash 1MB
Flash 2MB
Flash 7.10
Flash 8.27.38
Flash 8.27.41
ASUS
Asus Flash
Award
1MB Flash
Flash 7.3
Flash 8.22
Flash 8.23E
Flash 8.67
esupport
Bflash 1.3
Bflash 8.21
Phoenix
Phlash v4 R157
Phlash 1.4 B157
Phlash 1.1 B26
UniFlash
Uniflash 1.37
Uniflash 1.40
Windows 95
Basic 95 A
Basic 95 B & C
Standard 95 A
Standard 95 B & C
Windows 98
Basic 98
Standard 98
Standard 98 SE
Windows Millenium
Windows ME
Windows NT
Workstation Setup Disk 1
Workstation Setup Disk 2
Workstation Setup Disk 3
Server Setup Disk 1
Server Setup Disk 2
Server Setup Disk 3
Terminal Server Setup Disk 1
Terminal Server Setup Disk 2
Terminal Server Setup Disk 3
Windows 2000
Professional Setup Disk 1
Professional Setup Disk 2
Professional Setup Disk 3
Professional Setup Disk 4
Server Setup Disk 1
Server Setup Disk 2
Server Setup Disk 3
Server Setup Disk 4
Advanced Server Setup Disk 1
Advanced Server Setup Disk 2
Advanced Server Setup Disk 3
Advanced Server Setup Disk 4
Windows XP
Home Setup Disk 1
Home Setup Disk 2
Home Setup Disk 3
Home Setup Disk 4
Home Setup Disk 5
Home Setup Disk 6
Professional Setup Disk 1
Professional Setup Disk 2
Professional Setup Disk 3
Professional Setup Disk 4
Professional Setup Disk 5
Professional Setup Disk 6
MS-DOS
Basic
MS-DOS 1.25
MS-DOS 3.30
MS-DOS 4.01
MS-DOS 5.00
MS-DOS 6.00
MS-DOS 6.20
MS-DOS 6.21
MS-DOS 6.22
MS-DOS 7.10
Standard
MS-DOS 5.00
MS-DOS 6.00
MS-DOS 6.20
MS-DOS 6.22
MS-DOS 7.10
IBM PC Dos
PC-Dos 3.30
PC-Dos 4.00
PC-Dos 4.01
PC-Dos 5.00
PC-Dos 6.10
PC-Dos 6.30
PC-Dos 7.00
PC-Dos 7.01
DR Dos
DR-Dos 6.00
DR-Dos 7.03
DR-Dos 7.05
OS2
Disk 1
Disk 2
Dos Tools
USB Drivers
Duse 4.4 By Cypress Semiconductor Corporation
Iomega Iomega's Dos USB Drivers
Mhairu Panasonic & Motto Hairu USB Mass storage Drivers
Symantec Symantec's Dos USB Drivers
Bios Tools
AMIsetup 2.99
AMIBIOS Motherboard Manufacturer Identification Version 1.2
BIOSID
cmospwd
CTBIOS Version 1.5 Bios Analyzer
WipeCMOS
!bios - PC Bios Security & Maintains Toolkit
Backup and restore tools
File Link File Transfer utility
fASTLynx V2.0
File Maven
FileVan For DOS Rev March 24, 2002
Lap Link File transfer utility
Partition saving
Boot Managers
Smart Boot Manager
Extended Operating System Loader 1.1.5
File Editors
E4-Deluxe editor v2.04
EDDY v.8h
EdIt! v1.2
EDITV v4.1
EASYFOLD v1.2
EKIZ v1.10
EVOLVE! V1.04
FE
Mega-Star
Teknow
File Management
Accutek Shell v0.05à
Directory Control Version 1.03
DOS-Command-Center Version 4.1
Dos Master v1.20
Dos Navigator Open Source Project v4.9.0
File Wizard
GENESIS COMMANDER V1.32
GO-Commander v1.0
Norton Commander V1
Necromancer's Dos Navigator
StupenDOS Ver 5.0
Volkov Commander
Visual Control Center v2.6
Games
Bugworld Episode 2
Space Invaders
MAH JONGG
PAC PC v2.00A
Tetris
Tetris 2
Hard Disk Tools
Active@ Boot Disk v2.1
AEFDISK v2.2
CD NAVIGATOR v4.1
Delete Part v1.0
Disk Editor
Disk Manager 4
EFDISK V2.9
Free Fdisk
MBRtool
MBRWork 1.07b
Ranish Partition Manager
Partition Resizer v. 1.3.4
Smart FDISK v2.05
SMARTUDM
SPF FDisk + SPF Boot Manager
TestDisk v6.2-WIP
XFDisk I Version 0.9.1 Beta
OEM Hard Disk Tools
Fujitsu ATA Diagnostics v1.16
Fujitsu Drive Test v6.20
Fujitsu Drive Test v6.30
fujitsu erase utility v1.0
Hitachi Feature tool v1.99
Hitachi Drive fitness test v4.05
Maxtor Diagnostic v1.09
Maxtor Low level Format v1.1
Maxtor MaxBLAST v4
Maxtor PowerDiag v2.5
Ontrack Disk Manager 8.00
Seagate UATA100 v3.06
Seagate tools Desktop v3.02
Samsung HDD Utility v1.21
Samsung shdiag V1.25
Samsung SUTIL v1.01
Western Digital DLGDIAG 3.02
Western Digital DLGDIAG 4.12
Western Digital DLGDIAG 4.15
Western Digital DLGDIAG 5.04c
Western Digital Data Life guard 11.0
Memory Info
Maxit Memory Monitor
Memory Control Blocks V3.90
Screen Savers
Fuse
Plasma
Pyro
Qb Fire
Torus
Tunnel
VGAFISH
System Testing
AMIDiag v4.50
ASTRA v.5.10
ATAPI CD-ROM Drive Identification
CD Index
CTIA V 2.1
Intel Frequency Id Utility
PC Magazine Labs Benchmark R6.0
PCI System information
System Analyser version 5.3k
ToolStar Demo 2.15a
Video Tools
3D BENCHMARK
Cirrus Logic ID tool
SiS ID tool
Miscellaneous Tools
2L8 Cursor Editor v1.15
DIAG
DESKTOP Program Manager
Interactive Graphics Mouse Editor V1.0
WARLOCK Screen Editor
WINID
Multi Boot Options
MadBoot
Bios Flashing Disk's
AMI
AMIFlash v5.23 1MB
AMIFlash v7.00E 2MB
AMIFlash 7.10
AMIFlash 8.27.38
AMIFlash 8.27.41
ASUS
Asus Flash
Award
Award Flash 7.53 1MB
Award Flash 7.3
Award Flash 8.21A
Award Flash 8.22
Award Flash 8.23E
Award Flash 8.67
esupport
Bflash 1.3
Bflash 8.21
Phoenix
Phoenix Phlash v4 R157
Phoenix Phlash 1.4 B157
Phoenix Phlash 1.1 B26
UniFlash
Uniflash 1.37
Uniflash 1.40
OEM Hard Disk Tools
Western Digital DLGDIAG 5.04c
Western Digital Data Lifeguard 11.0
Hitachi Drive Fitness Test
Maxtor MaxBlast 4.0
Seagate Seatools Desktop
Seagate Seatools 1.01.14
Ontrak Data Advisor 4.04a
Other Dos Versions
Windows 95
Windows 95 B & C
Windows 98
Windows 98 Second Edition
MS Dos 1.25
MS Dos 3.30
MS Dos 4.01
MS Dos 5.00
MS Dos 6.00
MS Dos 6.20
MS Dos 6.21
MS Dos 6.22
MS Dos 7.10
IBM PC DOS 4.00
IBM PC DOS 4.01
IBM PC DOS 5.00
IBM PC DOS 6.10
IBM PC DOS 6.30
IBM PC DOS 7.00
IBM PC DOS 7.01
DR DOS 6.00
DR DOS 7.03
DR DOS 7.05
MemTest X86
Windows Memory Diagnostic
Boot First Hard Disk
Reboot
Supported Languages
English
German
Spanish
French
Italian
Portuguese
Norwegian
Dutch
Easy Access Utilities
NTFS
Read-only NTFS Support.
Read & Write Support Easily installed Using a CD or MemoryKey.
Microsoft Fdisk
Create Fat32 Partitions with a few mouse clicks.
Delete all existing Partitions with a few mouse clicks.
Clear the Master Boot Record with a few mouse clicks.
Launch Fdisk for Manual Partitioning
Symantec Gdisk
Create Fat32 Partitions with a few mouse clicks.
Create Fat16 NTFS Partitions with a few mouse clicks.
Delete All partitions on a hard disk drive with a few mouse clicks.
Format
Quickly and Easily Format Fat32 Drives with a few mouse clicks.
Microsoft Scandisk
Scan Fat32 Drives for Errors
Low-level Format
Quickly and Easily Low-Level Format Drives with a few mouse clicks and a little Patience.