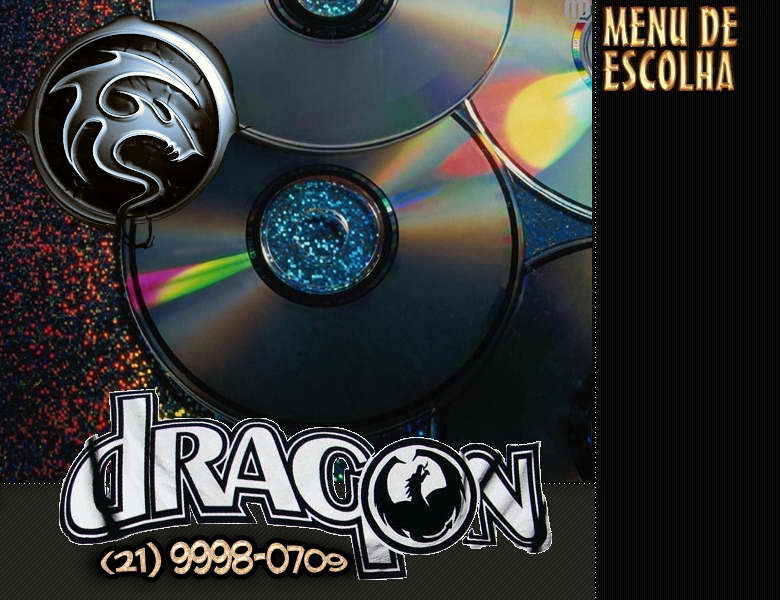 [ Informativos ]


SEDEX


Nossas Regras


Entre em Contato


Enviar Mail-1 Mail-2


Tabela de Preços


Cadastre-se


Faça o seu Pedido


Unlimited Downloads


Roteiro de Instalação


[ PÁGINA PRINCIPAL ]






Selecione abaixo:


.Corel Painter Essentials 3 (1cd)
.GenArts Sapphire 1.05 (1cd)
.Realviz Matchmover PRO v4.0 (1cd)
.SIBELIUS 4.0 - MusicNotation software (1cd)
.Symantec Ghost Solution Suite v1.0 (1cd)
.Ulead Photo Explorer v8.6 (1cd)
.Wolfram Research Mathematica 5.2 (1cd)
.Wondershare Software All-in-One (1cd)
* Corel Painter Essentials 3

Built on the award-winning power of Corel® Painter™ IX, Corel Painter Essentials 3 is
a complete home art studio for novices and experts alike. It includes everything you
need to explore digital art, and to create stunning paintings from your photos.
Corel Painter Essentials 3 is a complete home art studio built on the award-winning
power of Corel Painter IX. It includes everything you need to get started with digital
art and create stunning paintings from photos!
Turn Photos into Paintings
Photo Painting Palettes: create stunning paintings from photos in 3 easy steps
Have Fun with Digital Art
Artists' Oils: smear colorful oil paint on the canvas with thick, bristly brushes that are
remarkably realistic.
Learn to Draw and Paint Digitally
Free training videos by lynda.com: get techniques for creating lasting memories
Enjoy Compatibility with Popular Software and Hardware
Adobe® and Apple® iPhoto® support

* Realviz Matchmover PRO v4.0



REALVIZ MatchMover Pro is the professional way to track 3D camera data and motion
from videos and film sequences, providing the ease of automatic tracking, with the
precision control matchmoving professionals demand.

Considered by many post-production professionals as a key tool in their armory,
MatchMover Pro has been selected by hundreds of studios worldwide, including leading
production and effects houses such as Cinesite, Framestore CFC, Sony Picture Imageworks,
Warner Brothers Animation, Electronic Arts, Duran Duboi and many others.


REALVIZ matchmoving technology has been acknowledged for years by the leading
manufacturer Discreet™ who has embedded it in their famous visual effects system,
inferno®.

Visit our dedicated sections now, and do not hesitate to contact us for additional
information or to get our Evaluation DVD.


* Symantec Ghost Solution Suite v1.0



Symantec Ghost™ Solution Suite is the industry's most widely-used enterprise imaging
and deployment solution with ease-of-use for managing the entire PC lifecycle including
OS deployment, software distribution, PC migration and retirement. It reduces IT costs
by streamlining networked desktop and laptop management in an enterprise environment.

Administrators can now choose to create and deploy entire operating systems, application
packages, user "personalities," security "hot fixes" using either file- or sector-based
imaging technology. Additionally a unique file preservation capability preserves the Client
Staging Area's contents during a restore, thereby maintaining a local backup and recovery
image for an original state recovery. With the Ghost Client installed, there's no need to
visit the target PC in order to conduct routine deployment or maintenance.

Centralized and remote management, a Client Staging Area, local cloning support, and
multicast file transfer enable fast and easy PC management. From the Symantec Ghost™
central management console, IT managers can quickly deploy whole application packages
or specific PC changes such as registry changes or desktop settings. Even Symantec
DeployCenter images can be deployed through the Symantec Ghost console. Additionally,
users can remotely clone multiple workstations and then quickly configure critical workstation
data such as TCP/IP settings and machine, workgroup, and domain names. Symantec
Ghost provides a secure software solution that empowers IT administrators to migrate
operating system and application settings, and user data quickly and cost-effectively.

A 32-bit version of Ghost for Microsoft® Windows® Preinstallation Environment (WinPE)
allows administrators to create image files on hard drives that are accessible via WinPE
through a variety of methods, including the GhostCast Server. IT Administrators can also
retire PCs by safely erasing the contents of the hard disks and ensuring that confidential
files cannot be recovered.

Key Ghost Solution Suite Features:

Deployment of New Systems

Utilizing Symantec Ghost users can easily create an image of a PC, utilizing file or sector
based imaging technology, and simultaneously deploy hundreds of PCs across the network
in minutes.

Migration of User Data and Settings

Symantec Client Migration provides a fast and easy way to safeguard and transfer PC
settings and data from one PC to another or on an existing PC during an OS upgrade.
Symantec Client Migration also offers a unique choice of either an administrator push
model, or an end-user Web self-service model. The solution is ideal for organizations
that need to maintain PC personality settings during a Windows migration or PC upgrade.
Extensive security features include 128-bit SSL encryption for data transfers.

Built-in inventory capabilities for targeted deployments

Basic hardware and software inventory capability enables administrators to design
provisioning tasks based on specific client attributes from a central console.

Refreshing and Updating Systems

By combining the powerful tools contained in Symantec Ghost Solution Suite you can
address the need to perform a clean install or system refresh to a user's PC environment
without losing the user's data, settings and preferences.

Retirement and Disposal of PCs

Gdisk provides a solution that meets the levels of secure data disposal for Department
of Defense (DOD) standards. The solution ensures confidential data cannot be recovered
from recycled, retired or leased PCs.



* Wolfram Research Mathematica v5.2



Mathematica seamlessly integrates a numeric and symbolic computational engine,
graphics system, programming language, documentation system, and advanced connectivity
to other applications. It is this range of capabilities – many world-leading in their own right –
that makes Mathematica uniquely capable as a "one-stop shop" for you or your organization's
technical work.Mathematica 5 combines powerful computing software with a convenient user
interface. Mathematica's features include symbolic and high-performance numeric computation,
2D and 3D data visualisation, broad programming capabilities, and one-step creation of web
documents. Mathematica's notebook format allows for the generation of cross-platform, fully
customisable files that provide professional mathematical typesetting and publication-quality
layout of electronic and printed media.

Key Elements of Mathematica: - Notebook Document System - Complex Analysis - Volumes
of Knowledge - Typesetting - Symbolic and Numeric Computations - Graphics - Application
Development - Programmable Palettes - Special-Purpose Interfaces - Programming Language -
Interactive Help Browser

Wide range of uses:- Handling complex symbolic calculations that often involve hundreds of
thousands or millions of terms- Loading, analyzing, and visualizing data- Solving equations,
differential equations, and minimization problems numerically or symbolically- Doing numerical
modeling and simulations, ranging from simple control systems to galaxy collisions, financial
derivatives, complex biological systems, chemical reactions, environmental impact studies,
and magnetic fields in particle accelerators- Facilitating rapid application development (RAD)
for engineering companies and financial institutions- Producing professional-quality,
interactive technical reports or papers for electronic or print distribution- Illustrating
mathematical or scientific concepts for students from K-12 to postgraduate levels- Typesetting
technical information – for example, for U.S. patents- Giving technical presentations and seminars

5.2 brings the latest 64-bit and multicore technology to Mathematica, complementing the
large-scale computation capabilities of Mathematica 5.0 and 5.1. Mathematica 5.2 New
Highlights: - 64-Bit Computing - Vectorization - Secure Shell - Multicore Support - Desktop Search

Additional New Features in Version 5.2:- Enhancements to high-level special functions,
including singularity handling, series expansion of algebraic functions, and derivatives -
New algorithms for symbolic differential equations improve solvability of higher-order linear
differential equations - Enhanced performance for linear Diophantine systems Enhanced
quadratic quantifier elimination improves symbolic solving capabilities - Import now supports
vCard contact information and RSS blog syndication filters - MathematicaMark benchmark
updated for Version 5.2, covering grids and clusters - Stem and leaf statistics plots added -
And many more enhancements and innovations...

Homepage - http://www.wolfram.com/products/mathematica



* Wondershare Software All-in-One




homepage:
http://www.wondershare.com/



Flash SlideShow Builder v1.2.8.0

A powerful but easy to use utility that can help you create stunning Flash slideshow
album from your favorite digital photos.

A wide variety of slideshow transition & photo motion effects for your customization.
Real time and flexible preview on every step.
Rich and professional templates to make your slideshow more lively.
Publish your slideshows as SWF, HTML or EXE for easily sharing.


PPT2DVD v2.5.9.130 (Formerly PowerPoint2DVD)

PPT2DVD Converts your PowerPoint presentations to DVDs and watch them on a regular TV.

Multi-PowerPoints Supported: At most 8 PowerPoint files supported
Narration Record Function: record your narrations attached to the slide show
Background Music & Video Supported: Add music or video files to your slides
Burning Engine: Multiple burning options available for you to choose from


SameShow v1.4.0.1

Turn your PowerPoint presentations into high-quality, interactive Flash presentations —
no Flash experience required!

Reduced Files Size and E-mail Ready: Reduce drastically the size of a PowerPoint presentation
up to 1/10th of the original file size. Audio Narration: Record a narration for new created Flash
presentations and synchronize it with your slides and animations. Flash Movies Integration:
Easily embed Flash graphics, movies, applications, and video in PowerPoints to further
perfect the created flash presentations. Highly Interactive: The converted flash presentations
can make end users have high-degree control over the playback.


Photo2DVD Studio v4.8.5.0

A powerful but easy to use utility that can help you to burn your digital photo slide show to
VCD/SVCD/DVD format video CD.

Synchronization: Automatic audio and video synchronization
Powerful Menu Designer: Create menu templates with your own photos
A Wide Variety of Transition Effects: Nearly 150 transition effects are included
Multiple Background Music Supported: Support multiple audio formats


Photo2VCD Studio v4.5.8.0

Photo2VCD Studio (formerly Photo2VCD Standard & Photo2VCD Professional) is a powerful
but easy to use utility that can help you to burn your digital photo slide show to VCD/SVCD
format video CD.

Synchronization: Automatic audio and video synchronization
Powerful Menu Designer: Create menu templates with your own photos
A Wide Variety of Transition Effects: Nearly 150 transition effects are included
Multiple Background Music Supported: Support multiple audio formats


FlashOnTV v2.3.0.0

Convert your Flash files to readable discs and view them on TV, complete with powerful
selection menu and preview function.

VCD/SVCD/DVD Supported
Powerful Menu Designer
Multiple Burning Methods
Create MPEG File for display on PC


PixManager v1.1.1.0

Wondershare PixManager is a professional digital photo management software, which has
many powerful image management functions that can help you acquire, organize, browse,
optimize and share your digital photos.

Photo browsing: view digital photos by folder, by category, or by calendar
Photo organizing: Powerful photo managing functions
Photo editing: Such as adjust image size, effect, add text, etc.
Photo sharing: such as print, E-mail, photo slideshow, disc burning, etc.